Ottmar Liebert + Luna Negra
Three Days Without You mp3 [4:40]:
A short mix of a new track from Luna Negra's forthcoming CD The Scent of Light done exclusively for CC by Ottmar Liebert.
flamenco guitar: Ottmar Liebert
composition, mix: OL

Jon Gagan [bass & synth]
Stephen Duros [guitar]
Davo Bryant [percussion]
top 3 OL mp3 tracks:

Night Travelling Raindrops mp3
Ballad 4 Santana mp3
Underworld_Binaural mp3
Three Days Without You © Ottmar Liebert 2008
more CC mp3 tracks by Ottmar Liebert »»

Download The Scent Of Light at the SSRI Listening Lounge »»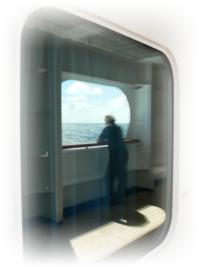 § You're somewhere off the coast of Spain, perhaps within sight of the white villas and condo pueblos of Marbella. You strain to see the beach, the familiar light and shadow, but somehow it's all unfamiliar, reshaped and masked by Time... except for the memory of desperate, sudden love.
How long? she whispers. Bring me something from Africa.
Three days, you say.
Three days without you, she says. Can I bear it?
Sunlight on the waves, hoarse flamenco in the wind, Cuban heels hard on the deck. Can you bear it... yes, of course. Three days is nothing compared to thirty years.