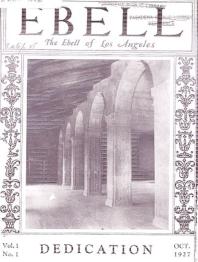 madness in the conditional
Much has been made of Glenn Gould's hypochondria, and given his swift decline, you have to wonder if his fear wasn't justified. His posture at the piano was simply preposterous. Anyone who plays an instrument knows what a toll it takes on the shoulders, the neck, the arms, the hands, the fingers --- never mind the back, the hips, the legs all the way to the feet. The concentration, the tension required for balance and hand locomotion... these things wreck the muscles, damage the nerves. When he put himself in a body cast, he wasn't kidding.
Peter Oswald, a San Francisco doctor and musician, who knew and treated GG for many years has a paper entitled Glenn Gould As Patient which sympathetically lays out the facts in professional detail. From the start, he was lazy about personal hygiene, as careless as a strung-out rock n roller like Keith Richards. "One of his worst habits, in my opinion, was of not informing his doctors about who else was treating him and prescribing medication, thus causing confusion and probably over-medication. He had little respect for the side-effects of drugs."
Gould lurched from crisis to crisis like a junkie trying to score in a strange town. His physical pain and social anxiety drove him deeper into prescription drugs in a game pattern not dissimilar to that of a heroin addict. He hid in his penthouse like Howard Hughes, feared pushy fans, refused to answer the door. Says Peter Oswald: "Glenn called me to say that disturbing things were happening in his apartment. Some neighbors were spying on him from the roof, shining lights into his windows, making strange noises, and sending him coded messages." Paranoia? He used TV as means of falling asleep, so no doubt he remained in the Twilight Zone even when he awakened. His condition was a celeb condition, especially when the celeb was an introvert. He had bona fide reasons for selective paranoia, yet the paranoia came to include nearly everything. Isolation had a lot to do with it, a bit like the goal-keeper's fear of the penalty shot. The audience? The parasites in the darkness sucking the splendour out of his music? The fear of failure drove him to say, ""I detest the audience... en masse... they're evil." The self-loathing here has a post-coital sense about it, the brief trauma that follows orgasm, as if every spasm subtracts from life, robs the future. Some artists know it as manic depression.
Neuropraxia... a facial tic... jawline asymmetry... fear of germs, fear of sunlight, fear of the cold, fear of people, fear of anywhere but Toronto... long midnight telephone calls to people he's never met except by mail or wire... the death of his mother, his first piano teacher (she was a Grieg, same family as Edvard Grieg, the Norwegian composer)... his valium intake out of control... the safety of a childhood forever receding, he becomes a monologist in search of a listener.
What sort of person does this? Alcoholics make midnight calls, junkies, burglars and bad girls, and somehow Glenn Gould slid into this desperado culture of off-road loneliness. He came to look the part, got stripped by the border guards, too many pills, man. While you couldn't exactly call him the Midnight Rambler, he was weird. He started out eccentric, ended up mad. The madness was conditional, but as his brain collapsed, it might have been clinical. "Electroencephalographic studies showed massive destruction of the right brain hemisphere, and other tests revealed death of the medulla oblongata, the brain's central controlling mechanism of bodily functions," is how Peter Oswald, MD, describes it. It was a stroke, the final chord of his strange, orchestral decline.
Autism? Asperger Syndrome? The doctors continue to debate.
first of the bourgeois infiltrators
Yet before all this, before the fear and loathing, he had all the glamour that comes with youth and divine talent. He was born with perfect pitch and the monomania to exploit it. Flash fame in the US, flash fame in the Soviet Union. When he was in Moscow blowing them away with Bach and Beethoven... with the second Viennese School (Schoenberg, Webern, Berg), he met Sviatoslav Richter, the German-Ukrainian pianist who'd recently played at Stalin's funeral. What a contrast in playing styles and temperament -- about the only thing they had in common was a fear of flying and an ad hoc education. Yes, both attended the conservatory, but Richter was a pounder, a player for large venues and large audiences, frozen churches and frozen squares. His style was preelectronic, declamatory and theatrical, whereas Gould was in love with the microphone, even before he saw its face. His touch, while staccatissimo, was light and personal, free of propaganda and false religion. As commentators have noted, the Russians responded to Gould's playing as if it was sunshine breaking through the gray overcast of state socialism. Because of the external repression, the average Russian could only turn inwards for freedom, so the phantasmic beauty of Gould's aural loneliness had great appeal. In 1957 there was no rock n roll in the Soviet Union but the coming of Glenn Gould was the nearest thing to it.
You could say he was a jazzman within a classical context. He liked to improvise... "in the manner of". He could drop into the style of any composer, any player -- even George Gershwin. He went off-script eventually, yet the need for control eventually had him scripting interviews, seeking perfection through acting. He was a frontman, a bandleader without a band. He clashed with Leonard Bernstein, and in frustration quit the scene. Who is the boss? When you remember that Diaghilev challenged Ravel to a duel, things could've gone bad fast. It wasn't just Bernstein, of course, but the whole rigid musicological nightmare of evocation and necrophilia. The fundamentalism of the maestros was killing. So he went off-road, allowed the forest to swallow him.
---
anxious Schoenberg atonal blues
Gould was completely smitten by the work of Arnold Schoenberg (1874-1951) (GG's first CBC radio documentary in 1962 was Arnold Schoenberg: The Man Who Changed Music). Schoenberg is associated with German expressionism, was a painter as well as a composer, could be considered a numbers mystic. His mature method is chromatic 12 tone serialism, which allows dissonance or "atonality" i.e. spirit world or blue note cries. He fled to the US in 1933 to escape the Nazi purge of art decadents and Jews, settled in Los Angeles where he composed and taught until 1951, when he died, aged 76. He anticipated his death as the number 7 + 6 equals thirteen, which he believed to be fatal ("triskaidekaphobia" or fear of the number 13).
Schoenberg didn't convince everyone with his aesthetic. The American jazz pianist Dave Brubeck clashed with him on the second day of class. Why did Brubeck use that note? "He wanted a reason for every note," said Brubeck. "I said, 'Because it sounds good, and he said 'That is not an adequate reason,' and we got into a huge argument in which he was screaming at me." Exit Dave, stage right.
Enter Glenn Gould... in his speed boat called "Arnold S" in homage to the great innovator. GG was introduced to Schoenberg's music by Alberto Guerrero, who taught the young Gould piano at the Toronto Conservatory. He included work by Schoenberg on one of his recitals in Russia, despite the disapproval of the Soviet authorities. Yet they never met, and by the time Gould ever played in Los Angeles, Schoenberg was dead.
[there's an oblique irony in the fact that Glenn Gould's last public concert was in 1964 at the Wilshire Ebell Theatre L.A. where Dave Brubeck recorded one of his famous live gigs (Live at the Wilshire Ebell, 1953).]
Glenn Gould Arnold Schoeberg Piano Concerto
---